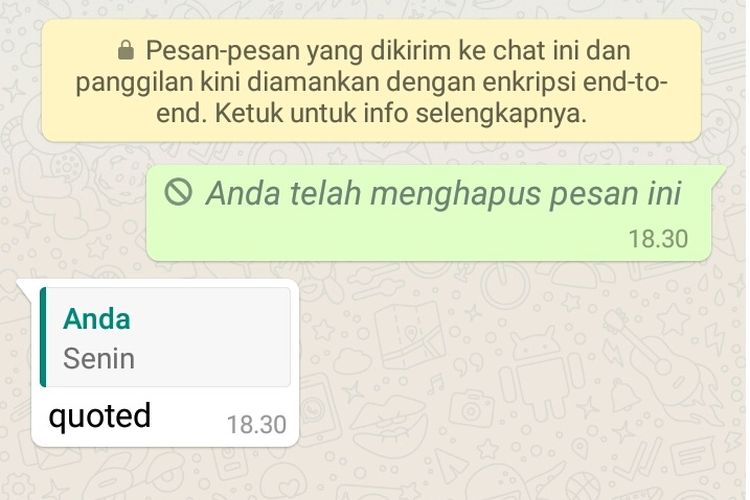 If the recipient of the message or one of the group members has replied by quoting the contents of the message then the message will still appear in the quotation, even if it has been deleted in less than seven minutes.
So the original message is still deleted but the quoted / quoted message will still be perched and can be read by the recipient or member of the chat group.
However, WhatsApp messages that have been deleted can no longer be queried or answered by other users. So if you do not want to be read and deleted forever, immediately delete the sent messages before other users reply by quoting.
This deletion failure is not a bug or issue delete message feature in WhatsApp. But it's part of the feature.
WhatsApp party has not provided an explanation of this weakness. The company only explains the messages can be deleted within seven minutes but there is no information if the message cited other users.
Apart from these organic weaknesses, WhatsApp messages that have been deleted can still be read, but with a third application like Recent Notification for Android devices.
The app keeps the message history history.
Source:
Gadgets 360