Although the agenda of Mobile World Congress (MWC 2018) which took place in Barcelona has ended, some devices launched diajang is still much to steal the attention of netizens in Indonesia.
Within a week (1-7 March) there are 5 smartphones on display at MWC 2018 became popular in Google Trends search.
Although Samsung Galaxy S9 digadang be excellent at MWC 2018, in fact in Google netizen search has its own choice. The most sought-after Smartphone in Google Indonesia's search engine is Asus Zenfone 5.
Samsung Galaxy S9 new trailing in second position, then Nokia 8110, Sony Xperia XZ2, and LG V30S ThinQ in positions three to five in a row.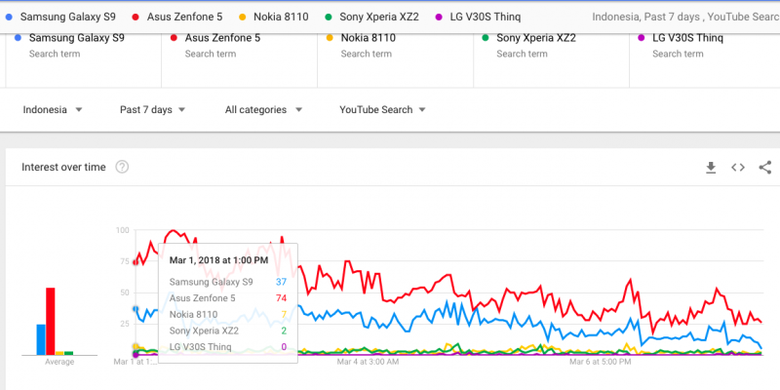 Netizen seems curious about Zenfone 5 design that resembles the iPhone X. Asus Zenfone 5 does have a "bangs" screen ala iPhone X but with a larger display that spans 6.2 inches compared to 5.8-inch screen owned by iPhone X.
Zenfone 5 not only dominates searches on Google but also searches on YouTube within the same time frame. In addition, one of Zenfone 5's 5 Zenfone Lite also has four cameras, each dual-camera embedded in the face and back of the device.
Samsung Galaxy S9
The launch of the Samsung Galaxy S9 duo is also anticipated. Superior features such as slow-motion or AR Emoji become the main attraction for netizen Indonesia and place it in second position.
Nokia 8110
The return of Nokia under the auspices of HMD Global, also pretty much discussed at MWC 2018. Moreover, Nokia again "birth" the old device, the Nokia "banana" 8110 with more sophisticated features than his ancestors, such as 4G connections.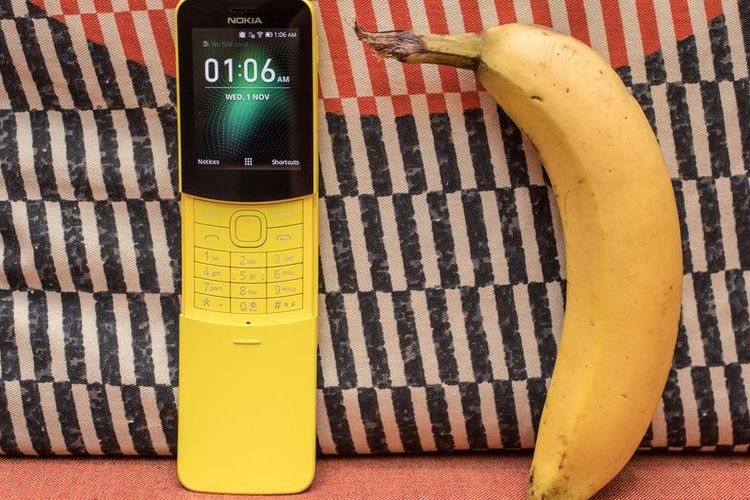 Nokia "banana" also became the third most popular in Google Trend Indonesia in the first week of March.
Sony Xperia XZ2
Sony's new flagship was no less awaited. Because, flagshipnya, Xperia XZ2 glide with a more trendy design. Sony was considered old-fashioned because less agile follow the trend of current smartphone.
Xperia XZ2 has a ratio of 18: 9 screen and carry a larger screen than its predecessor. Not only that, Sony Xperia XZ2 also eliminate headphone jack jack 3.5 millimeters.